3DEins
A Cardgame for Nintendo 3DS.
3DEins is a Cardgame for Nintendo 3DS. It's basically a UNO clone.
It currently includes:
Multi Player on one console
Customizable Cards & Characters
Translated to English, French, German, Japanese, Russian, and Spanish
Customizable interface colors
---
Download 3DEins
The latest version is: latest
---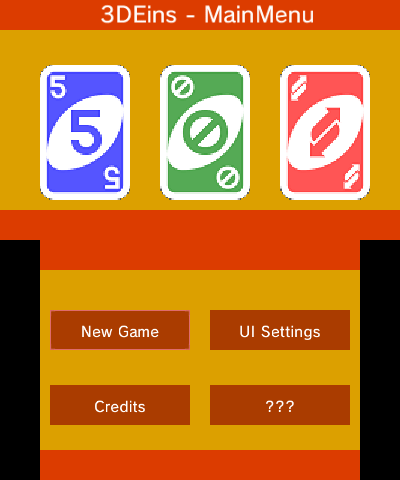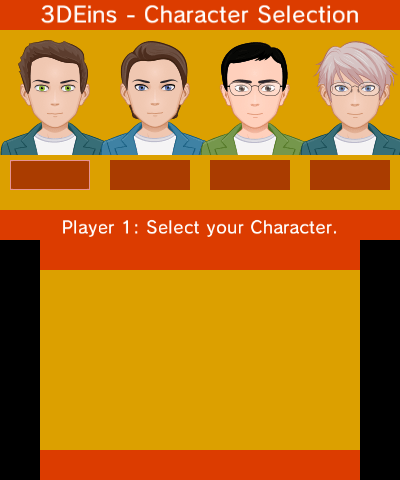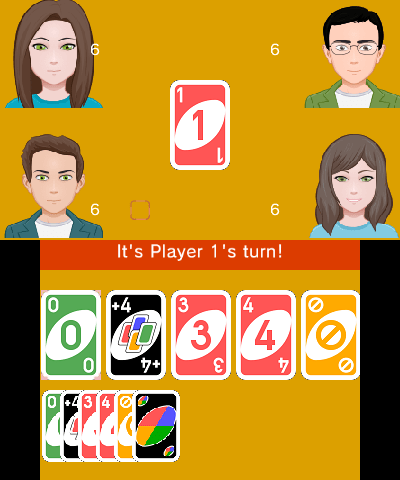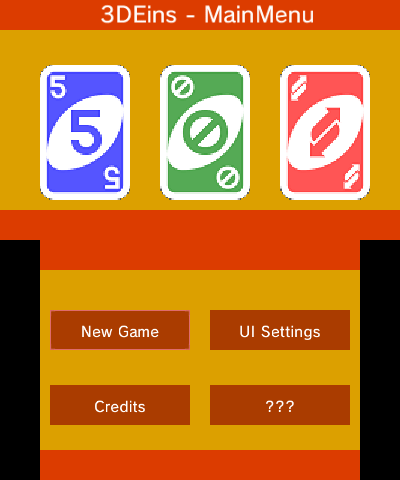 ---
Credits
Main Developers
StackZ: App Idea and Main Developer.
Translators
Others